October Procreate Template
While on vacation in Nova Scotia, watching the bursting leaves signal a season change, I began to sketch for fun (something that I really never do these days). 
I ended up developing a Procreate coloring / customization template, as well as a printable coloring page, which I shared with my Instagram followers as a free little autumn gift.  
Drawn and developed entirely in Procreate.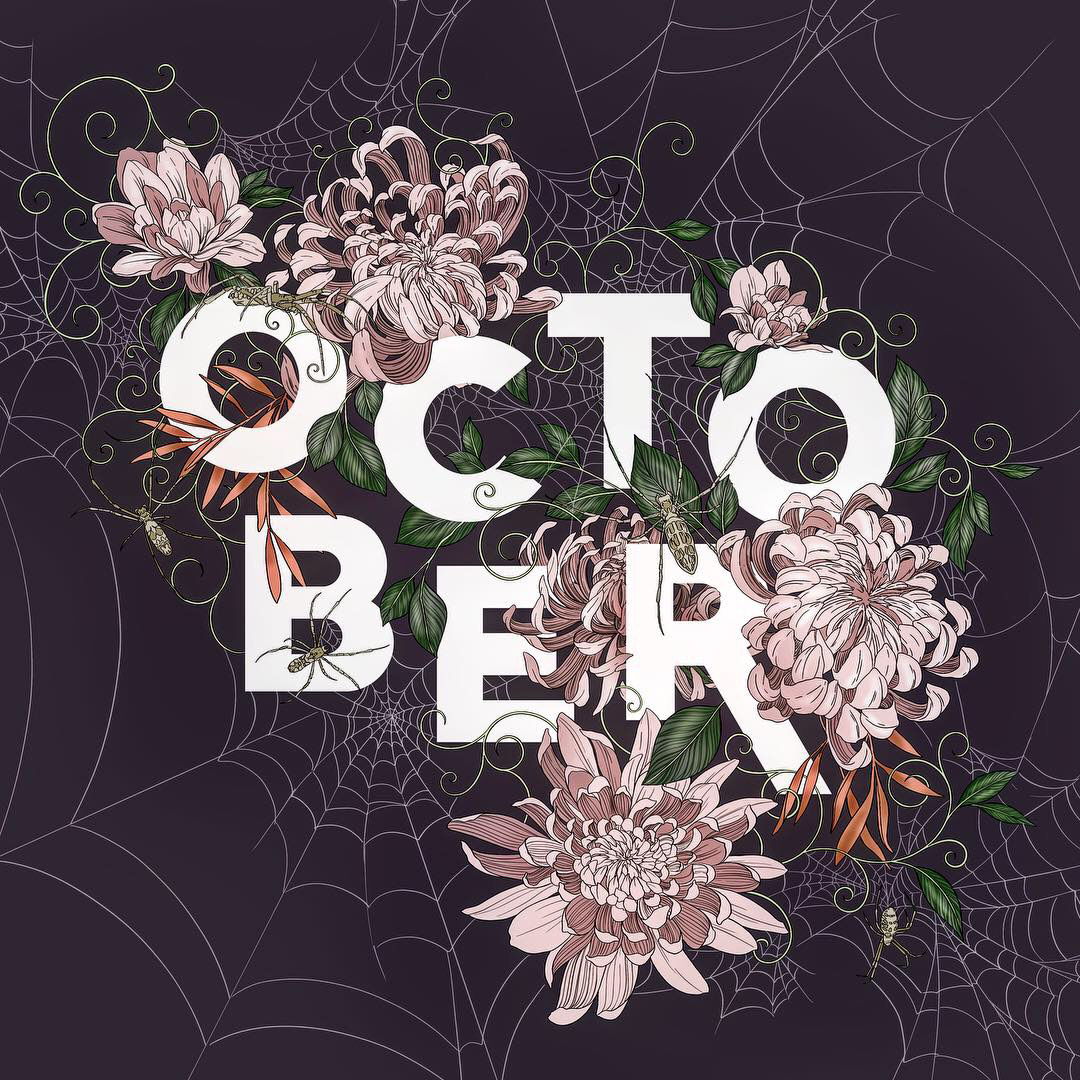 I created individual pattern elements which I layered over one another to create the final composition. Spiders and chrysanthemums seemed like a seasonal, slightly-creepy choice.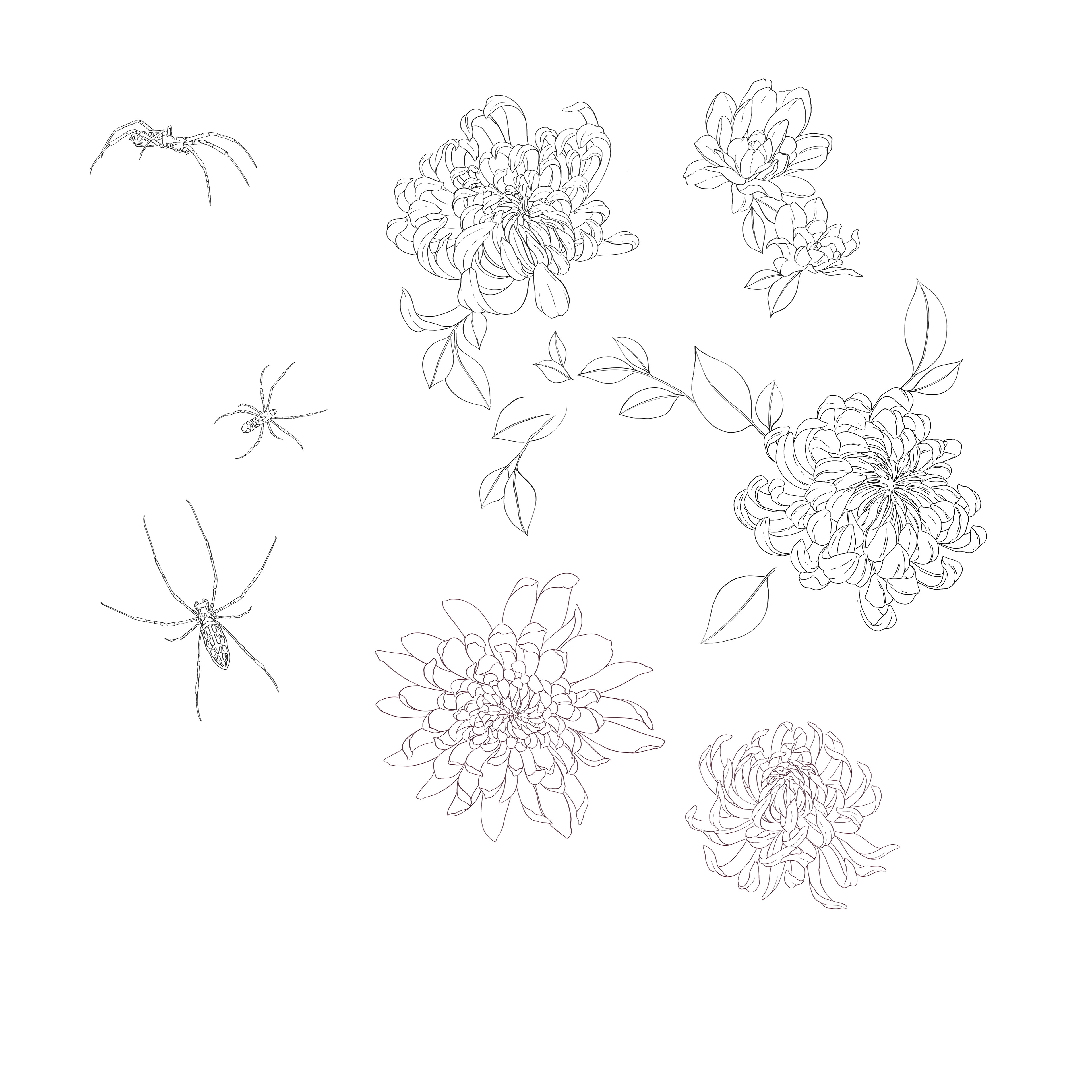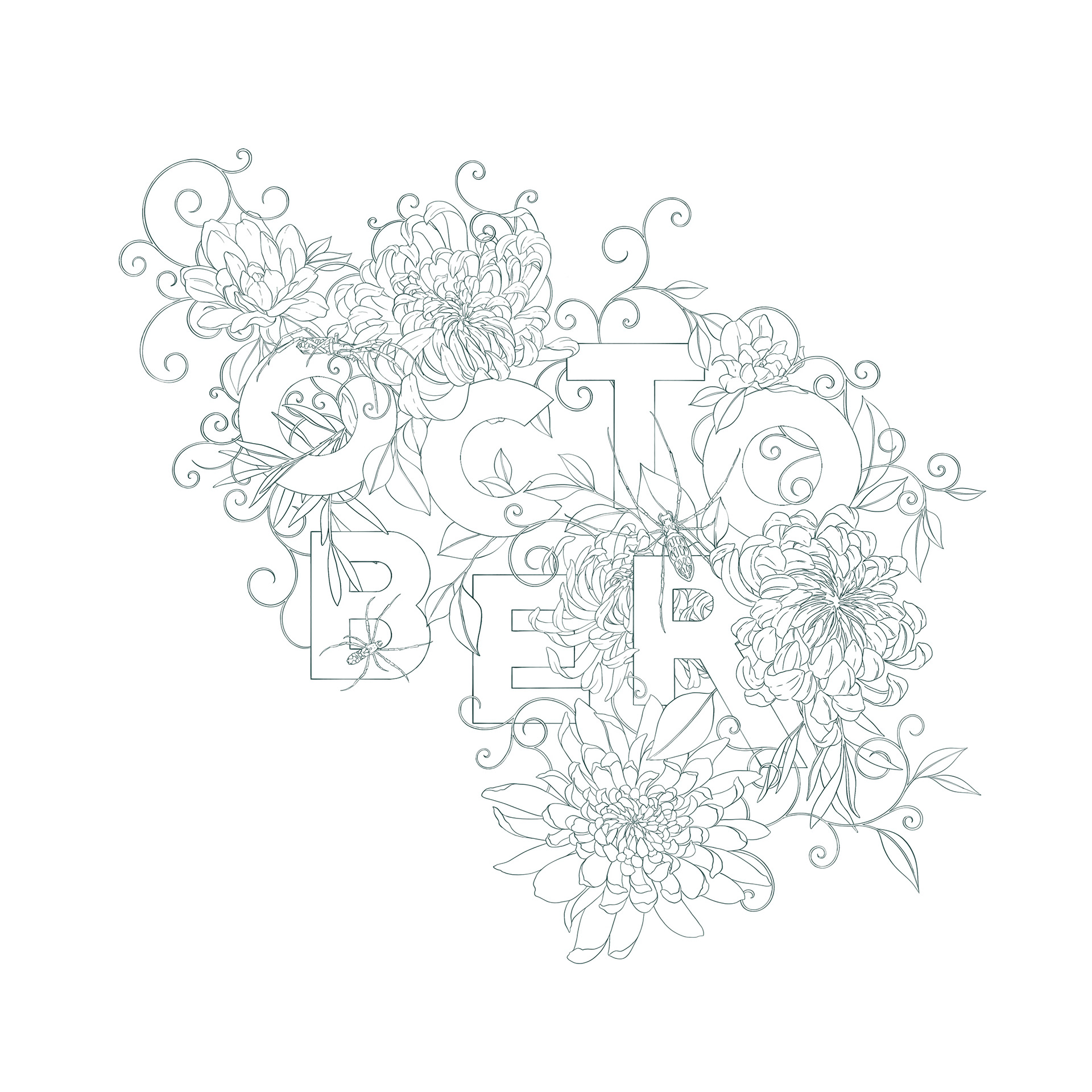 It was fun playing with color variants, which I did just to ensure anyone that downloaded the template would have flexibility to make it their own.