I was asked to be a guest artist for
Sakura of America
(makers of Pigma Micron, Gellyroll pens, among others). I created a week's worth of intricate drawing using only Sakura products, photographed and created videos of the process. Here are the final images along with the social media captions that appeared alongside them. 
Hello:
I am so excited to share my illustrations with you this week! Almost everything I draw is small and intricate, and you'll see that I'm a bit flower-obsessed. Stay tuned over the next few days to see the drawings that I created specifically for @sakuraofamerica. Let's do this!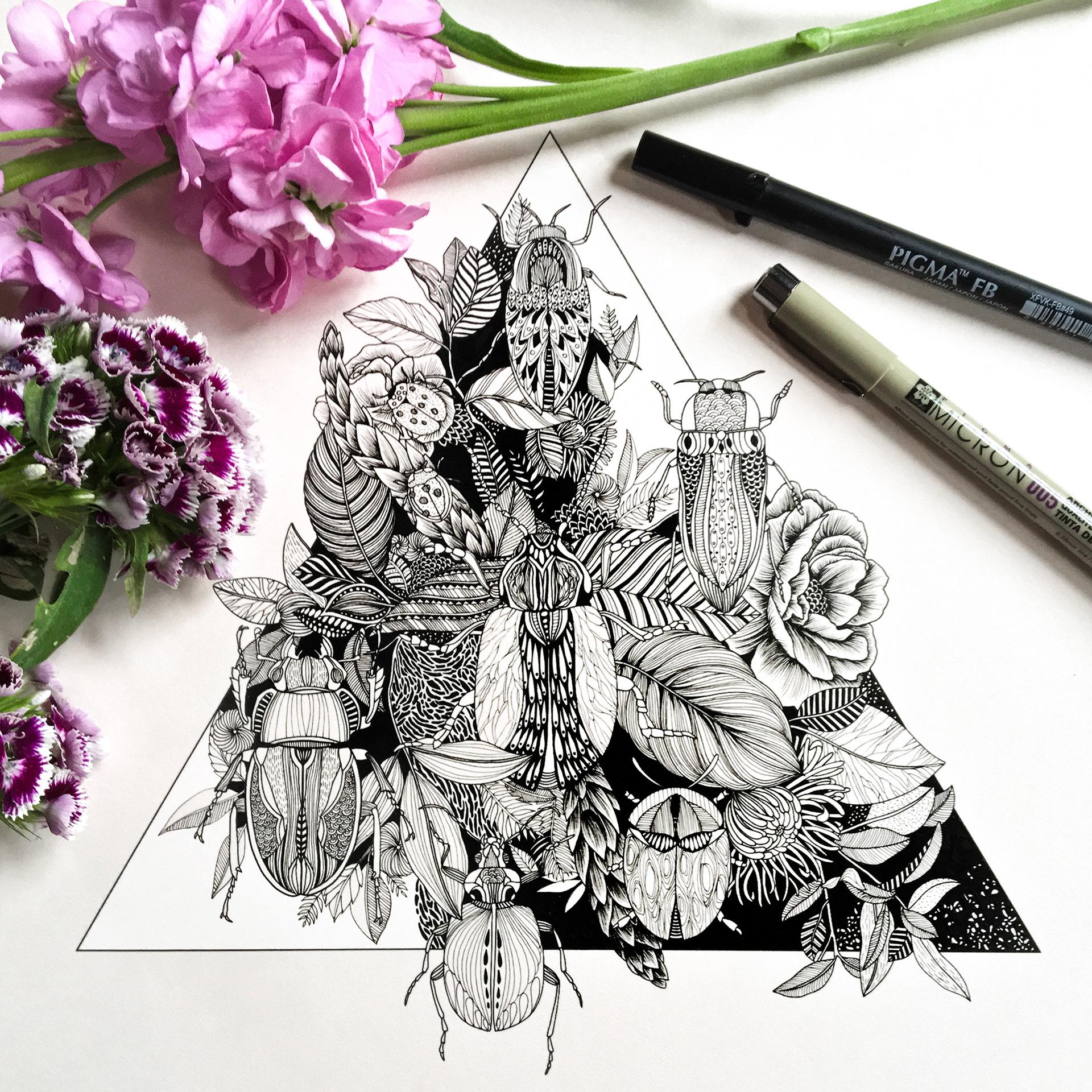 Bugs:
@littlepatterns here to show you one of my favorite new drawings featuring tons of bugs. I mind them a lot less when they are pretty and patterned. I used the Pigma Professional Brush Point pen again for this, along with #pigmamicron.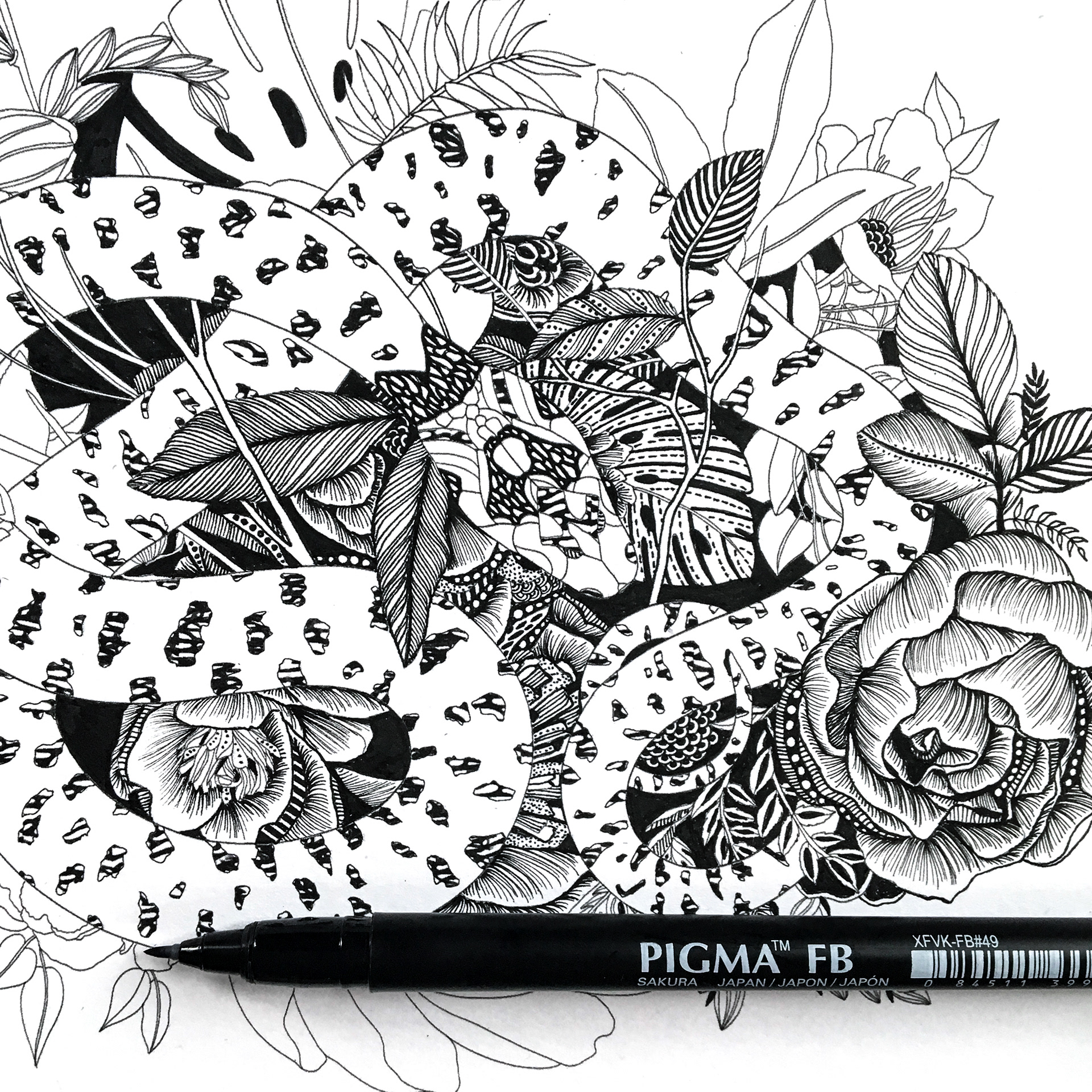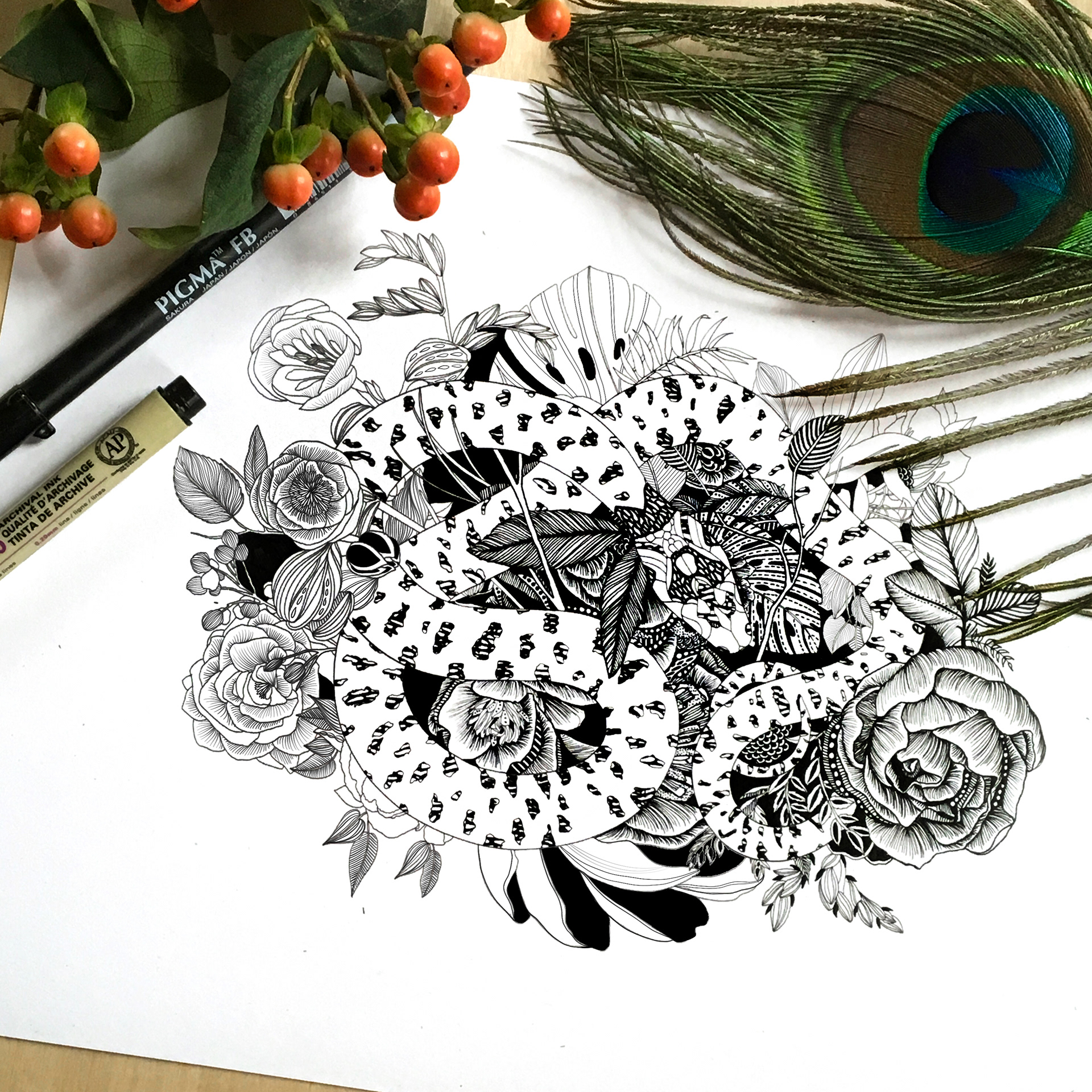 Snake: 
My favorite animal woven through tons of pretty leaves and flowers. I love drawing animals that are part-real, part-imaginary and patterned.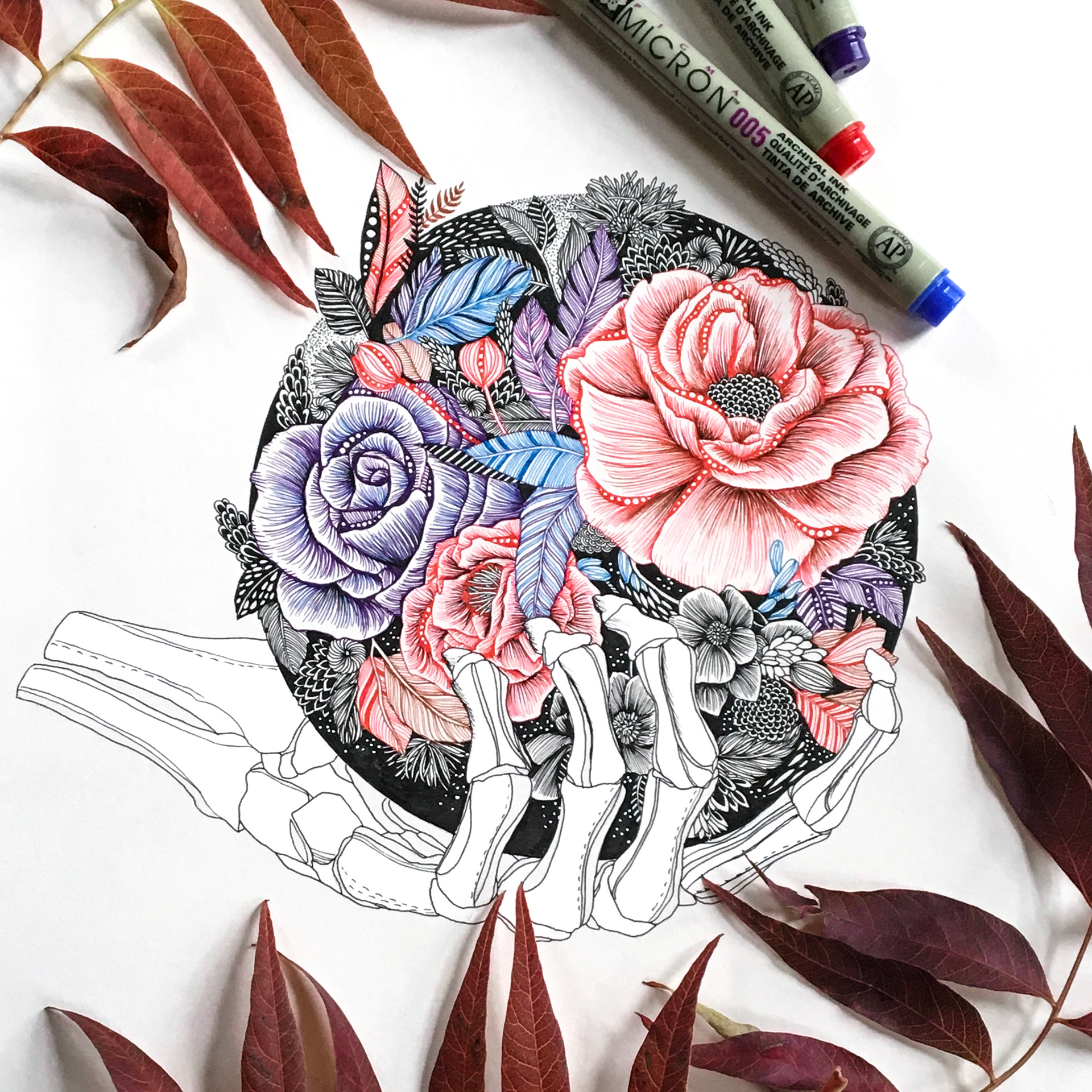 Skeleton Hand:
Let there be color! You may have noticed that my account, @littlepatterns basically only shows black and white art. I'm a huge fan of #pigmamicron in black, but I'm just starting to explore the colored versions of the pens! What do you think? I love how they help the foreground really jump out from the background.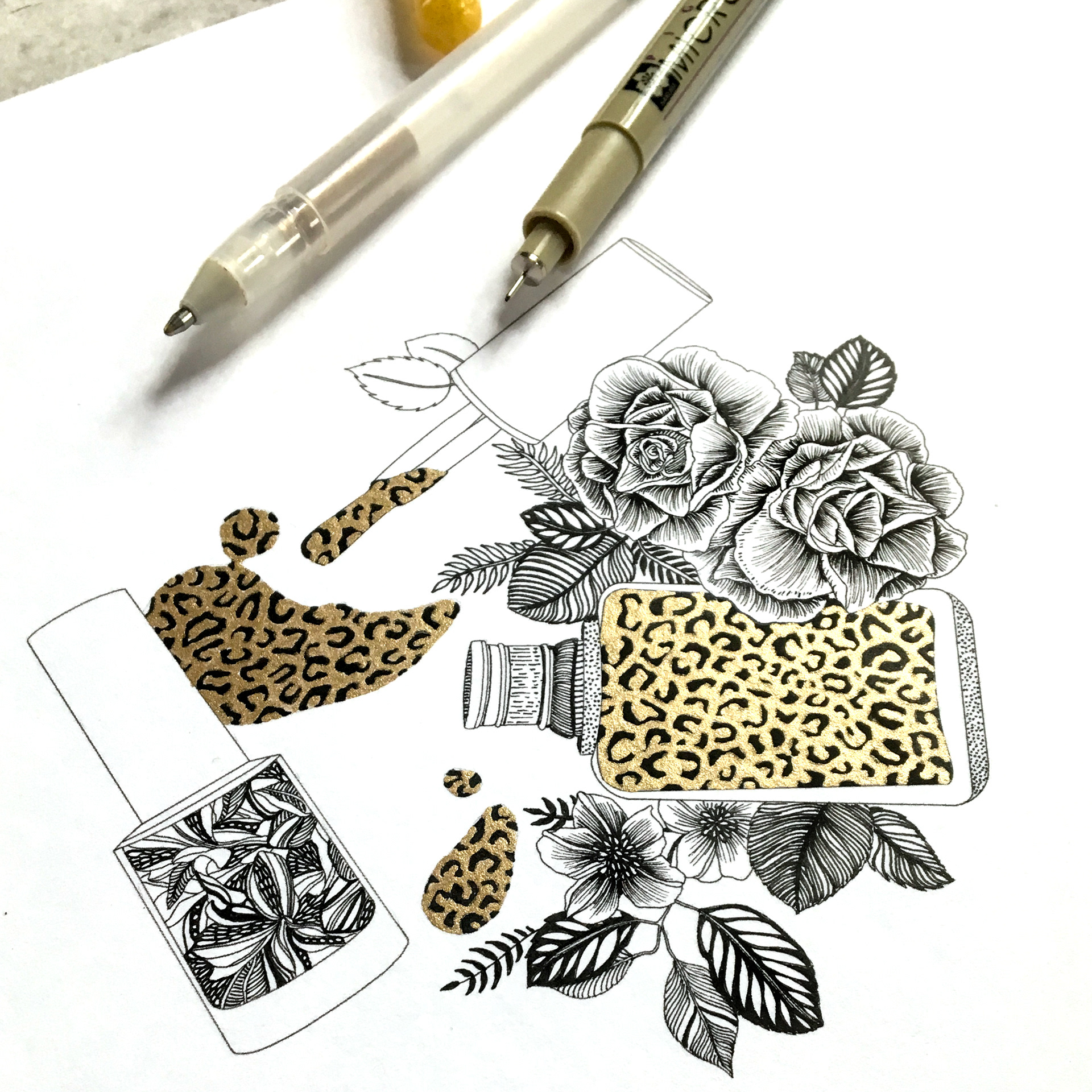 Nail Polish:
Confession: I'm obsessed with animal prints. Maggie from @littlepatterns here, with an awesome effect that I achieved by layering a metallic #gellyroll over #pigmamicron linework.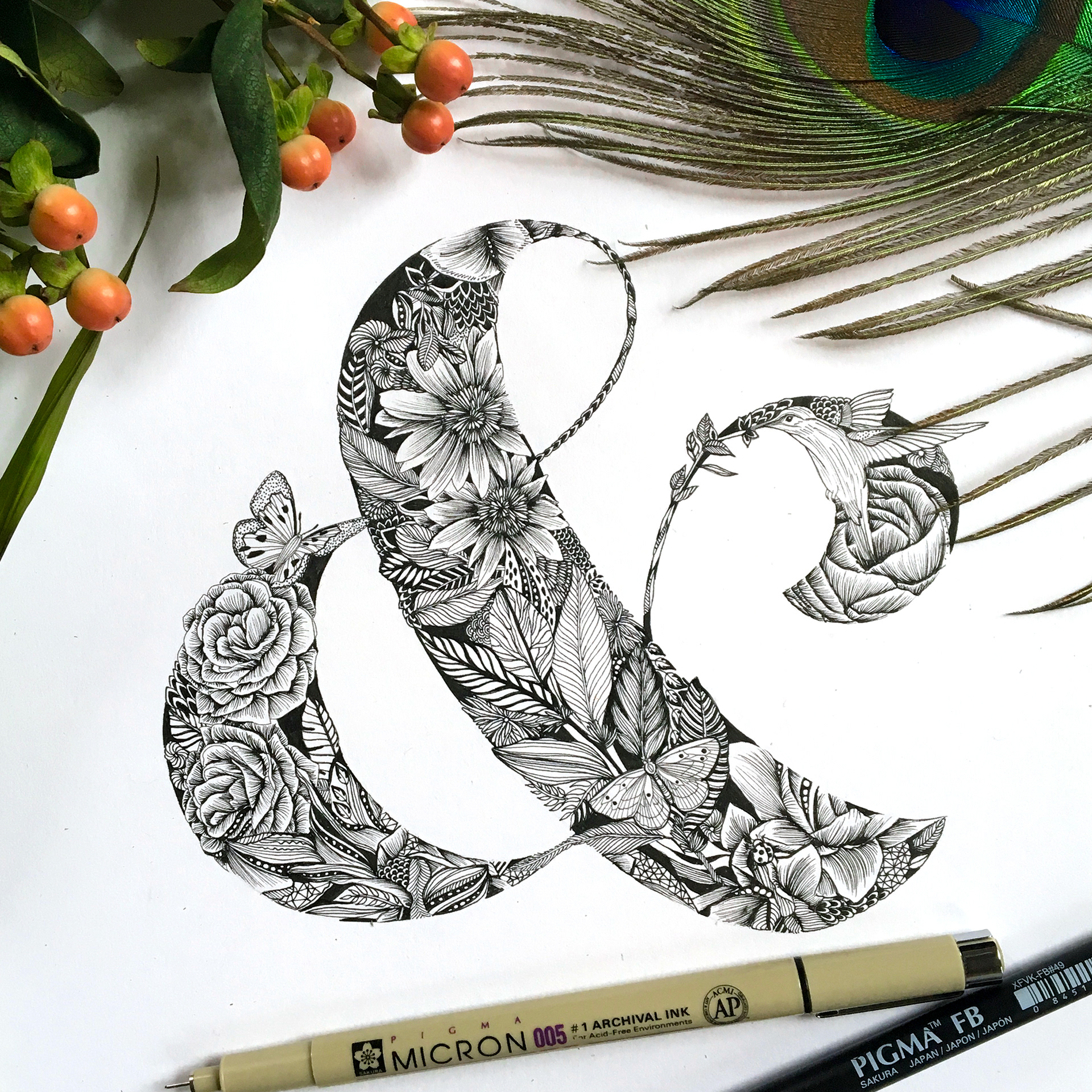 Ampersand: 
The time has come for me to say goodbye. And with that, one of my favorite typographic characters - the mighty #ampersand. Can you find all 4 hidden creatures?