I wanted to share the process that I use to build repeating patterns out of original illustrations. First, I draw in ink. This design wasn't initially meant to be a pattern so much as a framed piece of artwork - so I used a pretty inconvenient (albeit beautiful) sheet of French Paper Co. Speckletone. 
While this caused a little more time to be spent during the initial image clean-up in Photoshop, ultimately it didn't have too much of an effect on the final pattern. 
More notes below: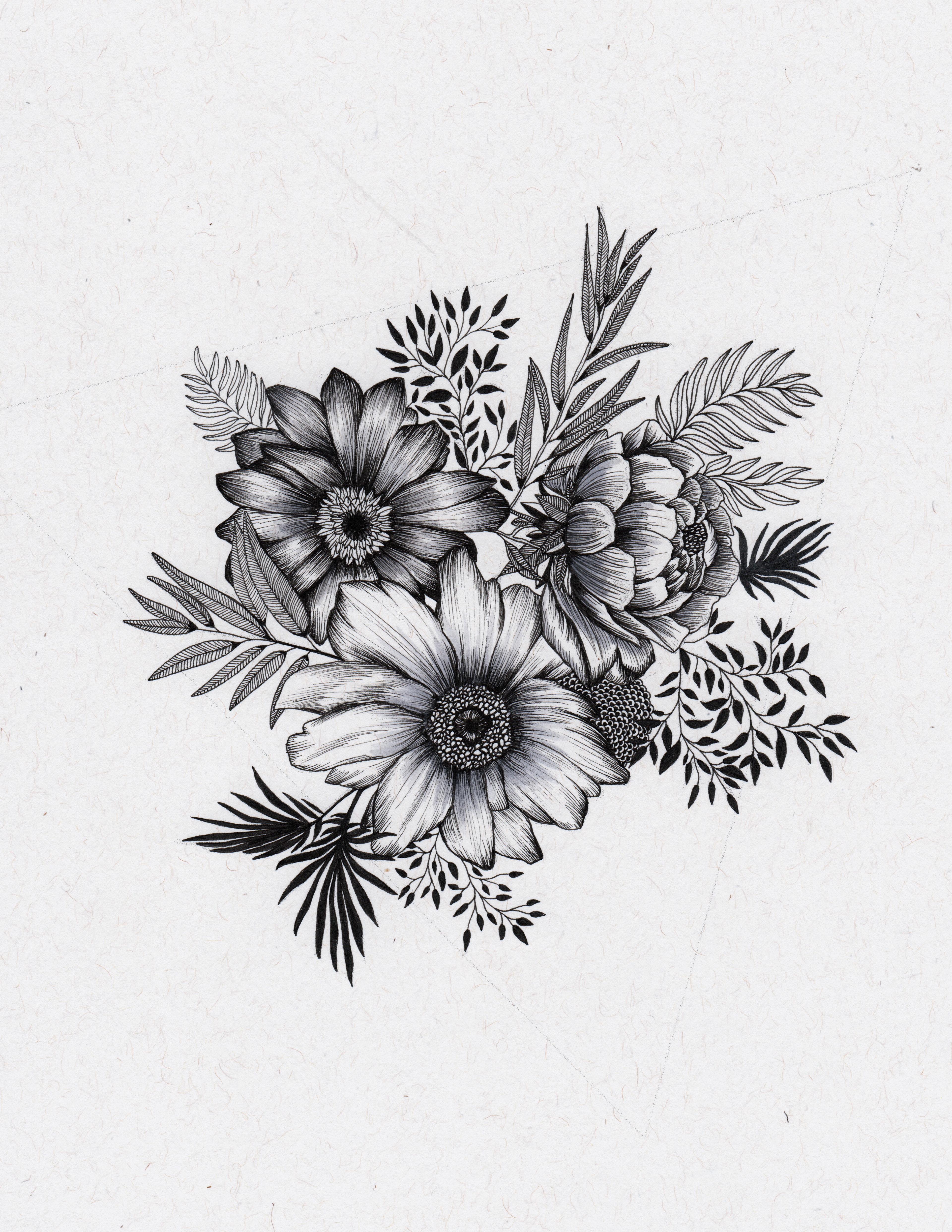 After scanning, I imported the image into photoshop where I used a mix of Camera Raw filter and manual selection tools to clean up the background, darken the linework and isolate the colors onto separate layers. Here is the cleaned up version: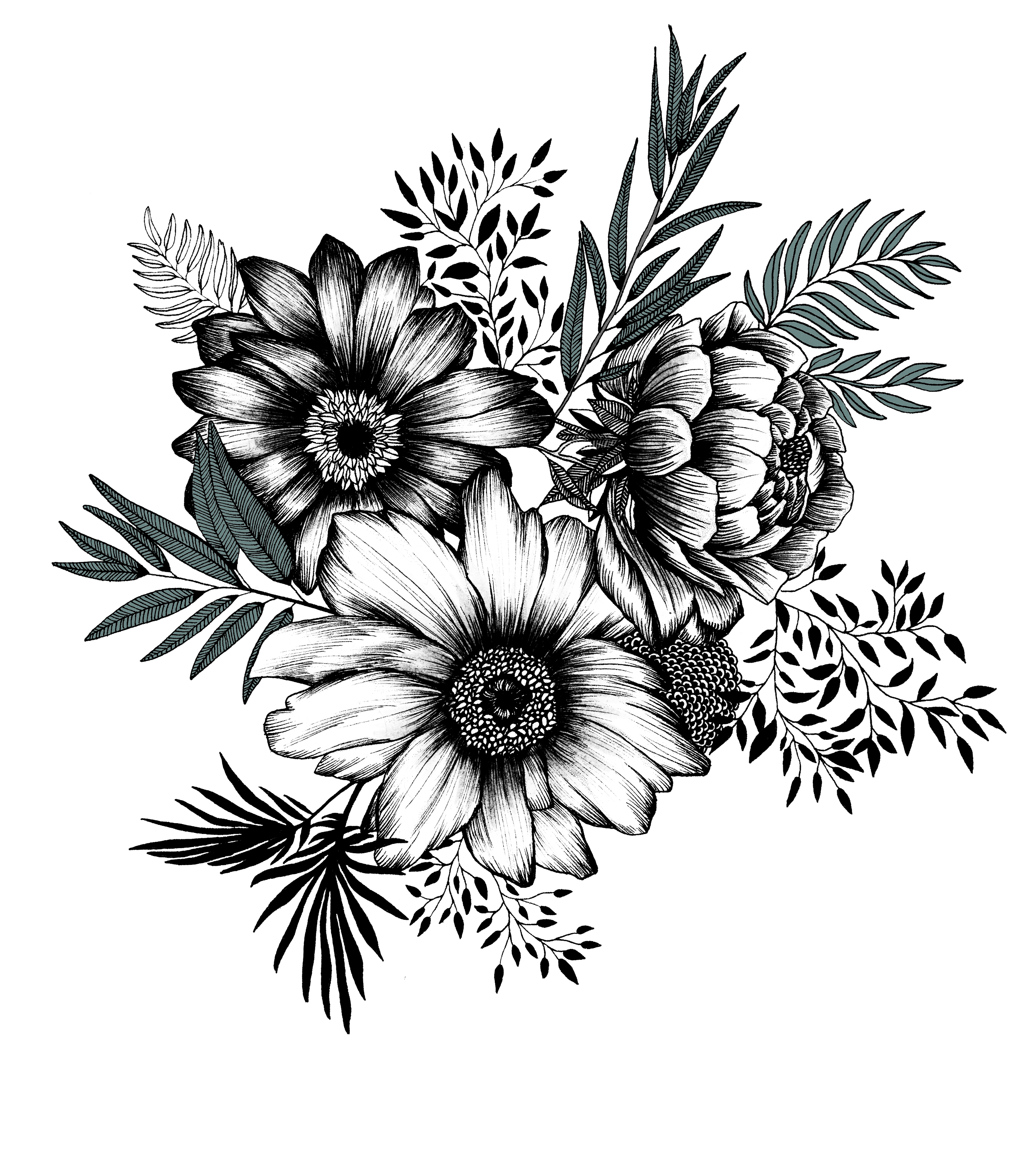 I decided to remove some of the smaller side leaves to increase the white space in the pattern. I used Adobe CC Libraries and created separate tiles in Photoshop for each element in my pattern. That way I can easily drag and drop from my library into Illustrator. Here are the tiles I used, you can see I had a lot of elements!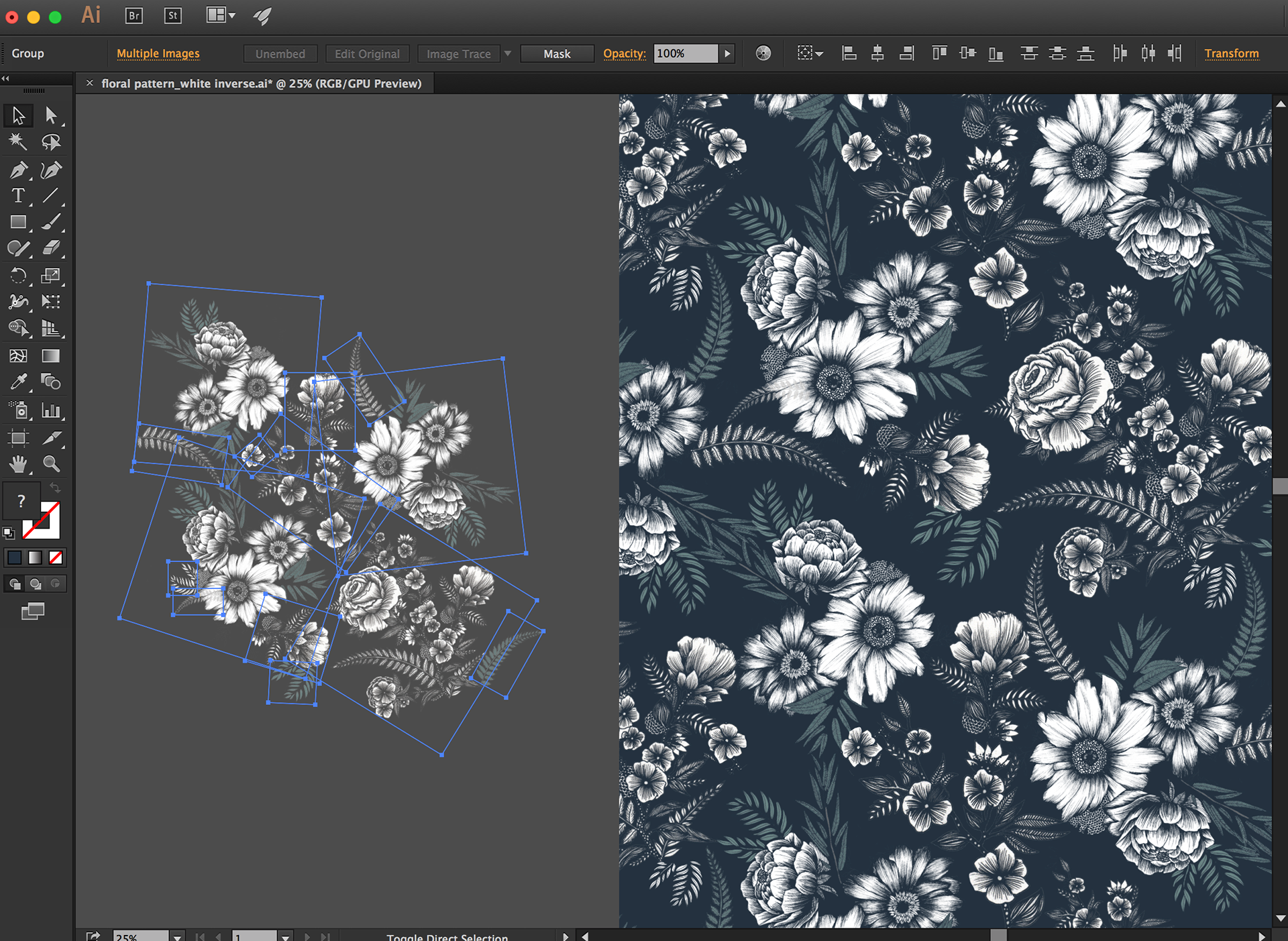 The final repeating pattern: